Chime Biologics and Lepu Biopharma Celebrate Successful Consecutive Commercial Productions of Pucotenlimab
Wuhan, China, April 4, 2023 – Chime Biologics, a leading CDMO, held a ceremony with its partner LEPU Biopharma (stock code: 2157.HK) to celebrate the successful consecutive production (12 commercial batches of cGMP 2000L drug substance ) of anti-PD-1 monoclonal antibody Puyouheng (pucotenlimab injection) at the Chime Biologics headquarters.

This is the first GMP commercial manufacturing project by Chime Biologics for LEPU Biopharma after the partnership initiated in 2019. Starting from technology transfer, process optimization, scale-up production, process characterization and process validation, Chime Biologics successfully passed pre-approval inspection (PAI) including on-site inspection and GMP compliance inspection, validating Chime Biologics technical expertise for late stage biologics development and GMP compliance in the manufacturing and quality management system. Puyouheng was conditionally approved for marketing by National Medical Products Administration (NMPA) in July 2022 for patients with unresectable or metastatic microsatellite instability-high (MSI-H) or mismatch repair deficient (dMMR) advanced solid tumors. It has been approved in September 2022 for another indication of unresectable or metastatic melanomas after the failure of previous systemic therapy.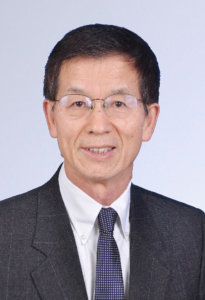 Dr. Minmin Qin, CTO of LEPU Biopharma, said, "We are very pleased that Chime Biologics completed the consecutive production of the commercial Puyouheng batches on schedule. With the joint project team, we are honored to celebrate this important milestone together. From clinical phase scale-up manufacturing to commercial manufacturing, we recognize Chime Biologics' R&D and manufacturing expertise, the ability to deliver on time, and the international quality standards. We sincerely look forward to the next phase of our close collaboration."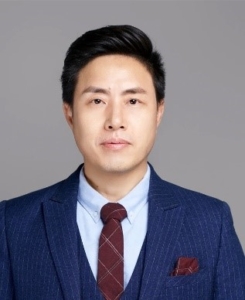 Dr. Zack Zheng, CTO of Chime Biologics, said, "The success of the consecutive commercial manufacturing is another milestone after that Chime Biologics assisted our client LEPU Biopharma to obtain the marketing approval in July 2022. It demonstrates the robustness of Chime Biologics' manufacturing and quality management system and the strong execution of our team. We are honored to work together with LEPU Biopharma to take Puyouheng from clinical phase scale-up to commercial manufacturing on Chime Biologics CMC platform. In the future, Chime Biologics will continue to provide commercial production services with high quality and high efficiency for LEPU Biopharma as well as other companies worldwide."
Chime Biologics and LEPU Biopharma have achieved win-win cooperation in a highly competitive environment. With professional R&D and manufacturing capabilities, the world's first modular biopharmaceutical factory KUBio, and comprehensive quality management system, Chime Biologics serves as a long-term partner to biopharmaceutical clients with sound solutions for manufacturing.
About LEPU BIOPHARMA (2157.HK)
LEPU BIOPHARMA is committed to innovation, focusing on the discovery, development and commercialization of first-in-class and best-in-class drug candidates in targeted anti-tumor therapy and immunotherapy drugs in China and the US. The company's mission is to develop the safest, most effective, and most accessible drugs for patients to improve their quality of life and fill the huge demand gap in the medical system. The company attaches great importance to the continuous construction of its commercialization capabilities, and strives to achieve a strong transformation from core technologies to finished drugs as well as the goal of industrialization. At present, the product pipeline of LEPU BIOPHARMA covers three major areas, namely immunotherapies, ADC targeted therapies and oncolytic virus drugs, including 1 commercially marketing drug and 7 drug candidates at the clinical stage (5 of which are ADC drugs) and the combination therapies of multiple major drug candidates at the clinical stage. The company houses the leading ADC drug candidate pipeline in China.
About CHIME BIOLOGICS
Chime Biologics is a leading CDMO with the world's first modular biopharmaceutical factory, KUBio. It empowers the entire biologics processes – from cell line development to commercial manufacturing. Chime Biologics provides one-stop CMC solutions to worldwide biomedical customers, relying on cell line development and advanced technology development from its Shanghai Innovation Center and proven success in IND-enabling through BLA filing at its Wuhan campus. We share a common goal to make cutting-edge biologics affordable and accessible to all patients globally, fulfilling its commitment to human health.